When geek rockstars go wild!
May 14, 2009 · 1 min read
Ok, a silly one but I've got to share this. When walking to the hotel on Sunday before Progressive .NET I saw this in the middle of the pavement: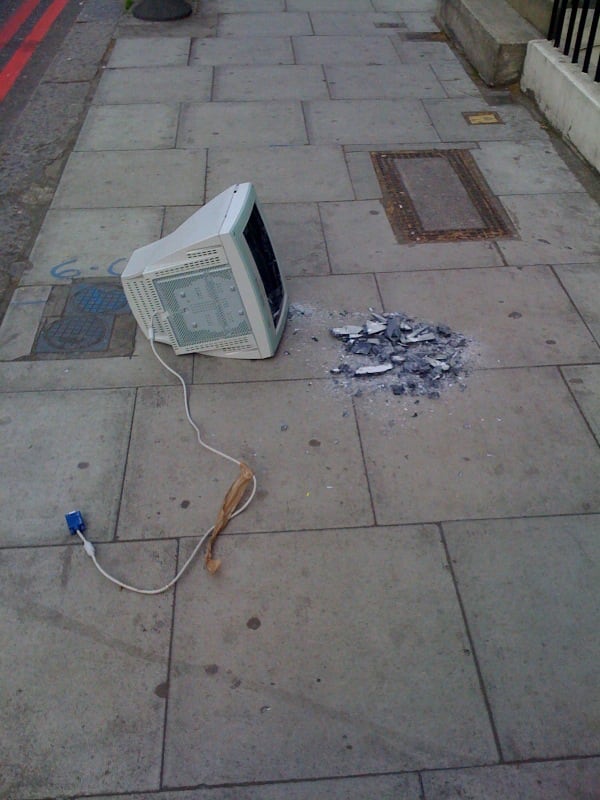 I'm guessing someone broke the build and this is what happened to their monitor!
---
Hey, I'm Garry Shutler
CTO and co-founder of Cronofy.
Husband, father, and cyclist. Proponent of the Oxford comma.
As well as longer form thoughts here, I post shorter thoughts, puns, and bad jokes on Mastodon and Twitter.
---
Cronofy is hiring!
Find out about Cronofy and our open roles.
---